The work on 4786 has started well. We are working mainly on the corridor side starting from the south end. Much of the framework is in good order, except for the bottom stringer which will need repair along with replacement of all the body brackets. The doors are also good only needing repairs to the lower part of the jambs.
We are currently stripping off the layers of paint, and trial fitting the seats. Our plan is to clean off, repair and refit as we move along as the coach is fairly complete and it will save us storage space. A working platform will be erected during the coming week.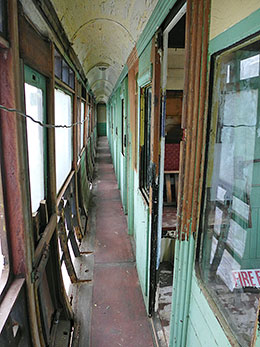 A view along the corridor after cleaning and tidying up.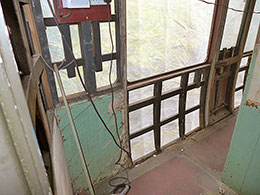 A view of the south-west corner after the external panels have removed ready to repair the frame-work.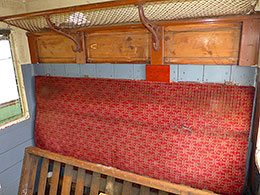 We are trial fitting the seat backs and bases before re-upholstering.
Photos: Mick Haynes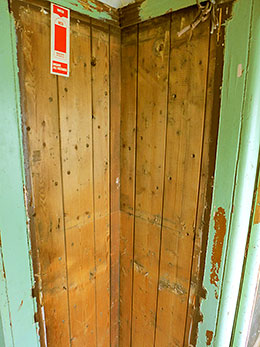 We've ordered a regulator cupboard to fit in here.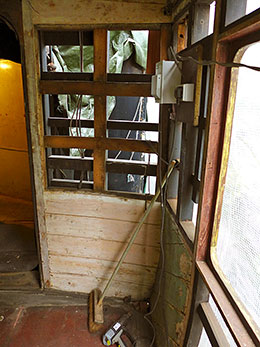 The south-west vestibule the end panels have been removed.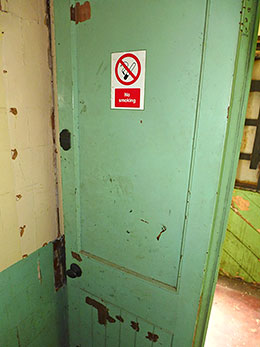 The toilet doors are sound...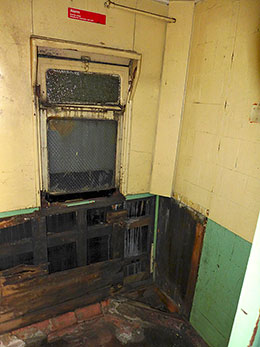 ...but the toilet compartment needs some work!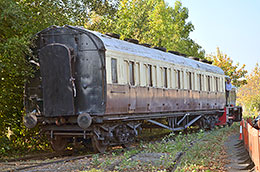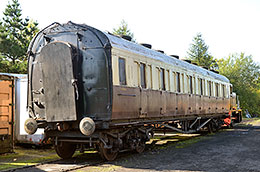 4786 shunted into posistion at Bewdley. The coach will be covered with new transpartent tarpaulins. Initially we will remove the external panels to assess the work to be done.
Photos: Dave Smith.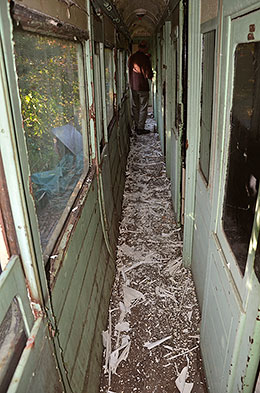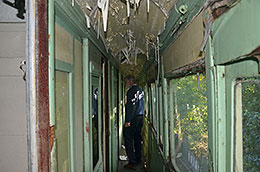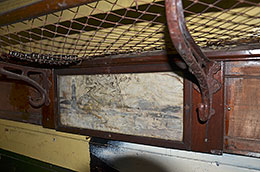 A few views of the interior, a surprising amount of the original has survived.